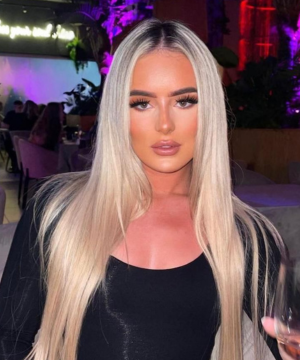 If you want one of the horniest and sexually pleasurable experiences while in London, you have to meet Lexi, who is bold, black and one of the bustiest girls in town. I saw her photos at Maxes Angels London Escorts and from then on I was craving to meet her and fulfill my sexual fantasies as I read in her profile that she can be dirty, explicit and is ready to take all over you. However, I must admit that as soon as I met her, I was stunned because she looks amazing and the images of her at the website were nothing in comparison to what she looked like in real life.
Lexi looks amazing and has a wonderful body. Her busts are out of the world and I feel I haven't had my hands on such big juicy breasts for a very long time. She is friendly and as soon as she walked in, after a very short and candid conversation, we jumped in to sharing sexual fantasies which was arousing my member to hilt. She was fresh when talking and didn't make me feel that I am with an escort because she was flirting in a way any girlfriend would do before hitting the bed. She was warm and friendly and as we reached the peak of conversation, she leaped in to my manhood to give me a cock sucking experience of the lifetime which I will savor forever.
She allowed me to do whatever I wanted, and after she took in all my cum she was horny and hot and wanted me to insert my manhood and when I did, warmth of her hugged me and it was hard to resist to not cum so shortly after. The thumping I gave was the best I could but she wanted more and Boy! She was horny like hell and her moaning made me horny as well and then she came out and gave me oral again, one of the best I had till now of all my sexual adventures.
She is definitely worth it if you are looking for some hot mind boggling sexual time when in London and I can' wait to see her again soon.