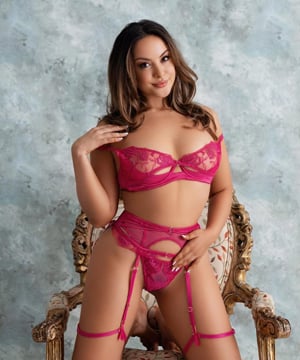 If you haven't read the first part: Fifty Shades of A (featuring Alex)
The look on Alex's face was a curious mixture abject panic and warm bliss. Her head drooped slightly, her eyes wide, glassy and forlorn and her breathing was heavy and deep. She had the aura of a long-distance runner who was pushing herself to the finishing line of a marathon. But she was shimmering in a shell of total rapture.
"You've been a very bad girl. Haven't you Alex?"
"Yes master,"
"Louder!"
"YES MASTER!"
And Alex had been a bad girl. It had been a frustrating day at the office where an important order for 12-inch glass dildos had been filed in the wrong folder in the Shared Drive. Subsequently, the order missed its deadline and several esteemed porn star customers had been let down. Alex had to personally inform these clients of the mishap and refund them with money that had already been invested elsewhere. It was a humiliating setback so she fired the culprit on the spot. However, the guilty party, a young lad called Damien, was going through a wretched time himself. He had just finished an acrimonious separation from his boyfriend, so his absent minded mistake was probably understandable, and possibly forgivable. Instead, Alex had made the poor lad's circumstance even more miserable by dismissing him from his job.
When she found out she was mortified. How could she not have been more understanding and compassionate about Damien's predicament? She considered contacting him and offering his job back. But, she had the reputation of being a tough business woman and if she was seen to reverse a decision then it may be seen as a sign of weakness. And that would never do! So, she settled on receiving a severe punishment instead. And that's where I stepped in.
I was very much enjoying myself. Alex's playroom was turning into my second home and here I was, again, doing to Alex what she loved best. And of course, all the time knowing, I would be rewarded with a long hard passionate fuck with a beautiful woman who would by then be sizzling with sexual energy. It really was a win-win.
I had her stripped naked apart from a dog collar and stockings and chained to her St. Andrews Cross, by her wrists and ankles. She had been wearing nipple clamps whilst I had lashed her tits with a light leather flogger. Then I rubbed her pussy with two fingers, slowly bringing her to a climax as if I was stirring a saucepan of soup to the boil and occasionally allowing her to lick her own juices from my fingertips. My deviant wizardry continued as I produced a large, round-headed, battery operated vibrator and rubbed her clit with it. She began howling over the buzzing and just as she was about to climax I removed it and let her wriggle and shake while still fastened to the cross. It was cruel; of course it was cruel. But Alex had been a bad girl.
She continued to pant loudly as I strolled over to the corner of the room and picked up a cat o' nine tails. This was a particularly vicious looking new recruit to Alex's armoury.  I swished it in the air and it made a fearsome crack, although Alex had once assured me it's bark was louder than it's bite. Despite this she began groaning and shaking at her restraints when she saw what I had collected. I strolled back to her with it tucked under my arm.
I quickly and rather expertly un-cuffed her, turned her around and re-fastened her to the cross again so her bare back and arse were exposed this time.  She had let out a whimper as I re-secured her, as though for a brief moment I might have given mercy upon her and set her free. Not a chance! No mercy for bad girls!
I pulled back her hair and whispered in her ear.
"Poor Damien"
"I know," she cried.
"You know you deserve this, don't you,"
"Yes, Master!"
"Louder!"
"YES MASTER"
"And how many lashes did I give you last time?"
"FIVE MASTER!"
"WELL THIS TIME YOU'RE GETTING TWENTY-FIVE!"
Alex shuddered and hung her head in resignation. I stood back, widened my stance and raised the whip high into the air.
After Alex's extraordinary entrance into my life, which happened about two months ago, I knew my world would never be the same, and in particular my sex-life would be changed forever. There had been an awakening, a thunderbolt, an unexpected and breakneck promotion and all of a sudden I was playing in a Premier League of hedonistic debauchery. There were no amber lights with Alex, let alone red ones.  Every light was green, both at work and at play.
She was an extraordinary girl. Her sex drive was astonishing, pulsating and never ending. Everything was geared around limitless fucking without boundaries as well as the dark chasm of her submissiveness.  I'd lost count of how many times I had fucked her arse by now. It almost seemed more natural to do it than conventional intercourse. Conventional: now that was a word that could never describe Alex. I still remember in her bedroom on that first day her looking me sternly and saying "I don't do normal".
She didn't mind treating her master too. She was a wealthy girl and generous to a fault. For my birthday she took me on a helicopter ride above London. The experience had been exhilarating and the day had been rounded off with a fine meal in the restaurant at the top of The Shard.
Not only that but she had bought me a Jaguar XJS, just as a treat. Although I had to leave it in the underground car park to her flat, as leaving it outside of me and Charlie's place would be an open invitation to any local car thief. I was however a little upset that my dear old Ford KA seemed to have vanished, presumably as part of an exchange, even though it had miserably failed its recent MOT.
Charlie and Darcy were also getting on amazingly well.  They were with each other all the time; going to the movies, regulars at Ben & Jerry's, being part of love's young dream. It wouldn't surprise me if wedding bells were not soon to be heard. And that's what was missing from me and Alex's relationship. There was very little intimacy. When it was 'playtime' I had to assume the role of her master. There was no cosy sofa cuddles in front of the TV.
And then there was also the issue of The Contract. It had been waiting for me in a large brown envelope on the day I got home from Alex's flat and had walked in on Charlie and Darcy shagging on the sofa. It had all been part of Alex's plan to have me as her full time Dom, but to me it showed a slightly manipulative side to her nature. She was fun, she was amazing, she had opened me up to a whole new exciting world of possibilities; but I just didn't like The Contract. Which is why it was still left on my bedside table, unsigned.
I fished it out of the envelope and read through it again;
Contact
Made this day ________ 2015 (Commencement date to be entered)
Between
Mr Christian P Duck (To be named The Dominant)
And
Miss Alex Angel of AA Enterprise Holdings Ltd (To be named The Submissive)
THE PARTIES AGREE AS FOLLOWS
The following are the terms of a binding contract between the Dominant and the Submissive. The fundamental purpose of the contract is to allow both parties to explore their sexuality, through extending and challenging the boundaries of their inhibitions, as well as discover the pleasure of delivering and receiving extreme pain.
The Dominant and the Submissive agree and acknowledge all that occurs under the terms of this contract will be consensual, confidential, and subject to the agreed limits. Everything in this contract must be read and interpreted in the light of the fundamental purpose.
COMMENCEMENT AND TERM
The Dominant and Submissive enter into this contract on the Commencement Date fully aware of its nature and undertake to abide by its conditions without exception. This contract, once signed, may be subject to periodic reviews by both participants.
AVAILABILITY
The Dominant must make himself available to the Submissive at all times during the weekend to deliver appropriate punishment, training and guidance. However, there may be exceptional circumstances during the working week where the Submissive requires immediate punishment as it would be damaging to her development should she have to wait until the weekend. In these cases the Dominant must make himself available too.
ROLES
The Dominant accepts the Submissive as his, to own, control, dominate and discipline during the Term.
The Dominant may use the Submissive's body at any time during the allotted times or any agreed additional times in any manner he deems fit, sexually or otherwise.
The Dominant may restrain, handcuff, or bind the Submissive at any time or any agreed additional times, at the Submissive's request, giving due regard to the health and safety of the Submissive.
The Dominant may discipline the Submissive as necessary to ensure the Submissive fully appreciates her role of subservience to the Dominant and to discourage unacceptable conduct.
The Dominant may flog, spank, whip or corporally punish the Submissive as he sees fit, for purposes of discipline, for his own personal enjoyment, for her own personal enjoyment, or for any other reason, which he/she is not obliged to provide.
The Dominant shall submit to any sexual activity demanded by the Submissive and shall do so without hesitation or argument.
The Submissive shall provide the Dominant with all necessary training and guidance in how to properly serve the Submissive.
The Submissive shall not loan her Dominant to another Submissive.
The Submissive shall not touch or pleasure herself sexually without permission from the Dominant.
The Submissive shall submit to any sexual activity demanded by the Dominant and shall do so without hesitation or argument.
The Submissive shall not look directly into the eyes of the Dominant except when specifically instructed to do so.
The Submissive shall keep her eyes cast down and maintain a quiet and respectful bearing in the presence of the Dominant.
The Submissive shall only address the Dominant as Sir, Master, or Mr. Duck.
SAFEWORDS
The Submissive recognizes that she may make demands of the Dominant that cannot be met without him incurring physical, mental, emotional, spiritual, or severe distress at the time. In such circumstances, the Dominant may make use of a safeword.
The Safeword "Yellow" will be used to bring to the attention of the Submissive that the Dominant is passing his comfort levels with the fantasy or role play.
The Safeword "Red" will be used to bring to the attention of the Submissive that the Dominant is beyond his comfort levels with the fantasy or role play. When this word is said the Dominant's action will cease completely with immediate effect and the Submissive must accept that her punishment has been terminated.
We, the undersigned, have read and understood fully the provisions of this contract. We freely accept the terms of this contract and have acknowledged this by our signatures below.
________________________
The Dominant: Christian P Duck
Date
________________________
The Submissive: Alex Angel
Date
APPENDIX 1
To be discussed and agreed between both parties:
Which of the following types of pain/punishment/discipline are acceptable to the Dominant for delivery?
Spanking – Paddling – Whipping – Caning – Biting – Nipple clamps – Genital clamps – Ice – Hot wax
Which if the following sexual acts are pleasurable for the Dominant?
Virginal intercourse – Virginal fisting – Cunnilingus – Anal Intercourse (giving) – Anal fisting (giving)– Use of Dildos, Vibrators, Butt Plugs – Bondage – Gagging – Suspension – Water Sports – Other
I looked at some of the pencilled notes I had scribbled down the sides and then placed the papers back into the envelope with a sigh. I remembered the words Isabel had said to me outside the pub that evening. "Stay away from that girl Chris. She's trouble".
I picked up my phone and rang Alex.
"Chris, what a pleasant surprise,"
"Alex, I want to discuss this contract,"
"An even bigger surprise! Your car is still at mine. I'll get Gabriela to collect you."
I hung up and headed for the shower.
"You always look so masterful when you eat steak." Alex's eyes peered at me mischievously over the top of her wine glass.
She had prepared a magnificent meal for the two of us to enjoy in her flat. Well, when I say "she had prepared", I mean she had arranged for a private chef to cook it and two of her female employees to serve it up. Her personal waitresses were two Eastern European stunners. She was being waited on by a tall, gorgeous girl called Louisa, who had a wide impish smile, long flowing hazel hair and legs that were built for the catwalk. My waitress was equally striking. She was a blonde bombshell named Julia who moved about with elegance in a tight fitting white blouse and short black skirt and had a face and body that had fallen from the centre pages of Playboy magazine.
Alex knew I would be aroused by the presence of these two and she enjoyed the tease. Of course it wasn't enough for her to be wearing a revealing white blouse and a black leather skirt with matching knee length boots. I really couldn't wait for the dinner and the contract talks to be over so I could get my hands on her and my tongue into that magnificent body of hers.
Her dining room was spotless and airy with modern furniture and chic pictures on the cream coloured walls. A large light hung over us in a bulbous shaped shade and the dining table was teak, oblong and sturdy. I was slightly put off by the fact Alex had the table lain so we sat at opposite ends. No chance for any intimate games of footsie and the positioning of the light almost made me feel I was under interrogation. In fairness though, I had asked to discuss the contract, so I suppose this was her way of making things feel formal. And who was I to argue? After all, she was a formidable business woman.
Deserts had been served and quickly devoured; a delectable syrupy crème brulee tart with cream and slices of mango and the last of the wine was being drained from the tall ornamental glasses. I'm sure I noticed from the label that the wine had been a Chateau Cos-d Estournel as Julia had poured it. If so then I'm pretty certain that that's an expensive bottle. It looked like Alex meant business.
Louisa and Julia then cleared the table and left the two of us staring thoughtfully into each other's eyes. I loved looking into Alex's eyes. They are copper brown and warmly affectionate and remind me of the colour of beach pebbles. I always felt they were the gateway to so many tales of deviance but still seemed strangely innocent, dreamy and unaffected. The girls returned with two brown envelopes and placed one in front of both of us, and then left us alone with brisk efficiency.
"Shall we get down to business then," Alex said in a cheerful voice that somehow came across more like an order rather than a suggestion. She removed her copy of the contract from the envelope and I did the same.
I cleared my throat.  "Firstly, is this whole contract thing really necessary?" I had been practising this question in my head during the journey over to the flat.
Alex didn't reply, which I took to mean, yes it is.
"OK," I said averting my eyes to the papers. "Would you honestly have considered loaning me out to another Submissive?"
Alex smirked. "Chris, you are already becoming a skilled and highly accomplished Dom. There are many other girls out there who would love to take a hard spanking from you. But, I want you to myself, for now."
"For now?"
"I enjoy a good old fashioned swinger's orgy with lots of spanking, anal sex, felching as much as the next girl. Eventually we could circulate and get involved with other couples who also enjoy the same scene. But I'm guessing it's a bit too soon for you at the moment." She imitated quotation marks with two fingers from each hand when she said "too soon."
I sat there open-mouthed letting her words sink through me. Did she really mean to say "as much as the next girl?" There was nothing "next girl" about Alex. And what the fuck is felching?
"Why do I get to use a safe word?" I asked once I regained my composure. "Surely you should be the one who uses them, when it's getting too painful for you."
"In case you hadn't noticed Chris, I have a very high pain tolerance. I'm far more concerned that this may, at times, get uncomfortable for you. I want you to be relaxed when you are whipping me and enjoy yourself. But we can lose that section of the contract if you like."
Alex was batting away these questions with the deftly skill of the successful business magnate that she had become.
"No, it's ok. We'll keep it there for now. Tell me, aren't butt plugs and genital clamps terribly uncomfortable?"
Alex began laughing loudly. "Hell, yes!" she said. "They are excruciating! And the longer the plug the more tears it brings to my eyes. That's why I love 'em. And tight little clamps on my nipples or my pussy lips are, absolutely, WOW!."
I scratched my head in bewilderment. "OK, final question, what are water sports? You are not proposing we go jet skiing on the Thames are you?"
Alex began laughing again. "No, you daft idiot. Water sports are when you pee all over me. I'm particularly keen for you to do this soon. It's a real show of dominance. I really, really love it in my mouth". She looked at me with a wide pleading expression. "Oh please Chris, can we do water sports soon?" she asked grinning at me like a teenage girl who was trying to get a favour from her dad. I felt myself blushing but then had a vision of Alex kneeling in front of me while I pissed into her open mouth. And the thought of it turned me on quite a bit.
"Maybe later," I said. "But, not tonight."
Alex stood up and wandered over to me. She leant over and kissed me on the lips and ran her fingers through my hair. "So, will you sign it?" she whispered.
I almost said yes but instead I succumbed to a strong urge to kiss her. The kiss became deep and our tongues soon entwined. Alex sat on my lap and then straddled me, raising her black leather skirt as she did so. Her legs were bare underneath. Oh how I loved her legs. I ran my hands across her soft naked thighs and felt myself becoming erect immediately.
Alex slowly undid her blouse and let it fall to the floor. She pushed her tits into my face and I began kissing them, feverishly. I undid her bra from the back and whipped it off while licking her blossoming nipples. The smoothness of her skin, the smell of her body scent, the salty taste of her breasts, were all part of the glory of Alex.
She stood up to let me wriggle out of my jeans. Then she pulled off my sweatshirt and ran her fingers down my chest and onto my cock. She began wanking me gently and I could feel the pleasure filling me up. She then lifted her skirt higher, revealing the fact that she hadn't been wearing any underwear all evening.
She lowered herself onto my rigid dick as I grasped hold of her bare buttocks. As she grinded hard on me she let out little gasps of sweet breath. We fucked hard and I felt her warm pussy juices trickle over my groin. Then after we had fucked for several minutes Alex stood up and bent over the table.
Her dress had stayed in place so her bare arse was already exposed. She spread her legs and glanced over her shoulder at me. I knew what to do so I smacked her arse two or three times. She groaned with pleasure and then cried louder after I pushed my cock back into her cunt.
I grabbed her hair and pulled it back tightly whilst pumping away at her with full-blooded thrusts which rocked the table. With my free hand I grabbed her tits and squeezed her nipples. Loud claps echoed in the stillness of the room as her naked arse slapped my groin. The surge of an orgasm began to swell from my balls but suddenly I noticed something out of the corner of my eye.
I looked around and saw Louisa and Julia standing by the doorway. They were cuddling each other and it looked as though they had been kissing. It was clear that our little live fuck show had been turning them on. Alex then saw them and started laughing.
"Go away you two," she called out. "Leave me and my master in peace."
I withdrew my cock from her and Alex stood up and looked at me. "Let's go to the bedroom," she whispered. We'll leave those two to pleasure themselves."
We left for the bedroom and I could hear Louisa and Julia's passionate cries and they continued their lesbian convergence in the kitchen.
Soon we were fucking on the bed and our brief interruption was all but forgotten. I fucked Alex in doggy position then I turned her over and we finished with a good old missionary. Alex came first, crying out long and loudly, panting and slapping the mattress as she did so. Then I exploded inside her, burring my cries into her neck and shuddering with the electrifying sensation of a perfect orgasm. We wrapped ourselves around each other and gently drifted away into a light dream.
After a while I looked at her face which was so tranquil with her eyes closed. I still marvelled at her faultless bone structure and her ripe and pale flesh. So you can do normal, I thought to myself and I kissed her on the forehead. Her eyes sprung open and she smiled at me.
"Thank you for making me happy," I whispered.
"You're very welcome," she smiled. "But please, sign the contract."
Her words were like a bucket of cold water being poured over me but I wasn't going to let them burst the bubble of the moment.
"In the morning," I said in passive agreement.
Then we cuddled each other and slowly slipped into a deep slumber.
I awoke at about at about 6am in need of the toilet. Alex was not in bed with me. Slightly confused I got up and pulled on one of Alex's silk kimonos. I meandered to the bathroom wondering where she had got to.
As I left the bathroom I could hear the quiet sound of a piano playing. It was coming from the living room. Driven by curiosity I made my way along the hallway. As I got closer I recognised the tune. It was Beyoncé's 'Crazy In Love', but played at a slower, more soulful and seductive way than the original.
I entered the room and saw Alex playing a small portable piano. She was sitting in deep concentration, contorting her face to the melody and playing the song note perfect.
She was also completely naked.
I stood mesmerised by this vision and allowed her to continue. Eventually she noticed me and brought the music to a peaceful conclusion. Slowly she stood up and walked over to me. Her light brown hair dangled over the swaying bare breasts. Rays of celestial light from the daybreak were seeping in from behind the curtains of the tall living room window and casting radiance through the morning's stillness. Her naked body glimmered in the most enchanting and organic of ways imaginable.
She took me by the hand and led me over to the window and pulled back the curtains. The sun was softly emerging above the horizon of the metropolis and there were the faint stirrings of human life and motor cars as the day slowly clicked into gear. As I looked over this spectacle she wrapped her bare arms around my chest from behind me. I felt her bare tits press gently into my back as she blew into my ear and nibbled at my neck. Tiny electric sensations trickled down my body. She undid the kimono and let it fall to the cool tiles beneath our bare feet.
I was completely entranced within the eroticism of the moment. She slowly turned me around and knelt in front of me. Her fingers stroked my cock which responded quickly and then once rigid and she placed lips over it and began sucking without saying a word.
The blow-job was passionate and delivered flawlessly. Occasionally she would rub my balls to keep a momentum going, other times she would glance lustfully into my eyes. She was the master of her craft. Then as the flowing motion slowly brought me to a climax, my legs weakened, my chest tightened, I shuddered and hollowed and ejaculated into her gaping mouth. She remained still displaying my cum that was resting on her tongue. Then she closed her mouth and swallowed deeply. She then opened her mouth again and stuck her tongue out showing that she had ingested all of it. I was slack, listless and wrapped in total euphoria.
Later that morning Gabriela drove me back to my flat as I was late for work. Oh Gabriela! Such a beautiful girl with a mysterious allure but always so quiet on our journeys to and from Alex's flat. Just a cheerful 'hello' and the occasional glance and smile in the rear view mirror. But I knew, that she knew, that I knew, that she knew, everything that was going on.
I was already in a particularly bad mood when I got the call that evening. Work had been shit all day. I was in trouble for not getting a story complete on time and the new Editor in Chief, an elegant brunette called Alexis, had been swift and brutal with her chastisement. "Totally unacceptable", "lazy and indefensible"," irresponsible to the extreme", were some of the phrases she had used to describe the oversight in her cultured and classy accent. Not even her smouldering good looks could take the edge off the bollocking I was receiving. I was humbled and left speechless. "Final warning", she called out as she pointed towards the office door. I spent the rest of the afternoon fantasising about chaining her to Alex's St Andrew's cross and giving her a bloody hard thrashing as revenge.
And then there was the problem at B&Q's. Alex's demands for evening time and Saturday punishments had made me throw one or two sickies. These soon expanded to four or five. Isabel had been on the phone telling me that the boss was seriously considering sacking me. I missed Isabel. She was still looking out for me even though Alex had banned me from seeing her.
I was also getting tired of having Darcy in the flat all the time. She was a lovely girl, always polite and cheerful, but she had taken the Charlie I knew away from me. Things were moving at a rate where they were out of my control, so I didn't much care for Alex's nagging about the bloody contract.
"You promised me you would sign it, then you left that morning without doing so," berated Alex down the phone. "Come over now. We need to get this sorted once and for all!"
When I arrived the atmosphere in the living room was stuffy and rigid. The contract was laid out on the dining table with a pen next to it. Alex looked angry and I felt particularly stubborn and aggrieved.
She was standing next to the table in a black t-shirt and jeans. No make-up on, hair slightly unkempt and her arms folded. But boy did she still look hot.
I felt uncomfortable. She had always retained the ability to make me feel awkward and this evening she was excelling at it. "I don't want to sign it," I said as assertively as I could while trying to verbally wade through the undercurrent of Alex's anger.
"You are starting to test my patience Chris,"
"I don't want to have this sort of relationship," I protested.
"Oh for fuck's sake!" she snapped.
"Look, what do I get out of all of this?"
"You get me," Alex laughed in dismay. "Isn't that enough?"
"Yes, of course it's enough. It's more than enough. But why can't you just take me for who I am, Alex?"
"I do Chris, I really do," she replied, softening her tone.
"But I still don't understand. Why? Why do you want me to whip you and beat you and stick clamps on your nipples and shove things up your arse?"
Alex turned away and looked thoughtful. She stood with her back to me. "Because I've been this way for as long as I remember. It's how I am. I need controlling at home, I need dominance, someone to take over making decisions, someone to smack me and tell me when I've been naughty and then put their arm around me and tell me it will be alright. I have a very high sex drive. My life is one big orgy of filth". She turned back round to me and looked at me frankly. "Chris, I'm fifty shades of filth, fifty shades of kinkiness, fifty shades of debauchery, of depravity, mayhem, chaos, craziness." She then let out a long sigh. "At the end of the day, I guess, I'm just fifty shades of Alex."
Her last words were spoken like a final summing up, as though she had drawn the speech to a browbeaten conclusion.
There was a lengthy pause while we both gathered our composure and our thoughts. "OK," I said finally. "I want to know, in reality, what is the toughest this can get for me. In other words, what is the hardest you are going to want me to strike you?"
Alex smiled. "I'll show you," she said and led me to the Play Room.
We walked over to the punishment bench where I waited while Alex sauntered over to the rack of instruments. She picked up a box about 40 centimetres long which looked as though it was unopened. She placed it on the bench and then removed the lid. Inside was a thick brown strap, the widest and fiercest looking implement I had ever seen. It had golden studs around the perimeter and a firm wooded handle grip. She picked it up out of the box and I noticed it expanded to about the length of two of my hands. She grinned at me with provocation.
"This has just arrived from America," she announced. "It's an authentic prison strap, about fifty years old. It's been used on the toughest prisoners for torture". She looked at it with a sense of pride. "Take it", she said. "Take it and hit me with it six times. Then you'll know the answer to your question."
I picked it up and held it. I could feel it's roughness as I ran my forefinger and thumb along its edge. The smell of leather lingered with its presence and I could somehow sense the pain this thing must and inflicted upon its victims. It was sinister and menacing and I didn't like it a bit.
Alex turned around, lowered her jeans and knickers and bent over the bench. She waited in position with a patience that was both expectant and calm. My throat dried out quickly and I tingled with nerves. I looked at the strap and then looked at her waiting arse. "Are you sure?" I croaked.
"Just do it," she replied with assuring serenity.
I raised it high and brought it down hard across her buttocks. The crack reverberated around the room.  Alex let out a cry and tensed up raising herself on tiptoe as a wide red mark plastered itself across her cheeks. I loathed it. I didn't enjoy seeing her like this.
Once she had calmed I raised the strap again and repeated what I had just done. This time she let out more of a purr than a cry, but the welt doubled in strength. I felt tears cloud my eyes and I exhaled sharply. Surely that was enough, I thought. But Alex glanced behind her waiting for her third blow. I delivered it, then the fourth and then the fifth. I was fighting the pain as Alex remained on tiptoe. She widened her legs and I could see her pussy was damp with the pleasure and stimulation this was somehow bringing her. She breathed deeply, similar to the way she does when we were having sex. "Last one, please," she called out.
"Last one," I repeated in resigned disbelief.
I struck her hard and she howled in pain. I could tell she was turned on and close to orgasm. I knew now I would be led over to the bed and expected to fuck her bruised and burning arse. But I wasn't aroused at all. I threw the strap onto the floor with contempt.
I stormed out of the room. "Where are you going?" she called out. "Come back". Her voice was a mixture of annoyance and anxiety. I marched into the living room where I had left my jacket. This was all too much. This sort of thing was just not for me anymore. I had to get out and get out for good.
Alex came scurrying after me pulling up her jeans. "Chris, what's the matter?" she asked looking concerned.
"You know what the matter is,"
"OK, OK, calm down. But you did ask the question,"
"I know, but I can't keep doing that to you Alex. I simply can't".
There was an awkward pause where we both looked at each other expecting one of us to say something. I put on my jacket and glanced around the room. This girl had everything: money, intelligence, taste, but she was fifty shades of Alex. A sense of determination and finality descended upon me.
"Alex, I want out!" I said as decisively as I could.
"Ok, best you go," she replied, while zipping up her jeans.
"And I would like my car back please,"
"What? The Ford KA?"
"Yes, the Ford KA. I don't want the Jag," I couldn't quite believe what I was saying.
"Well you can't. Gabriela sold it to We Buy Any Car.Com. She only got £50 for it but you can take that out of my purse if you want."
"No, keep it." I said irritably. "And I don't want any more lifts from Gabriela. I'll get the bus home."
"Fine,"
"And I don't want any more phone calls from you either,"
"Also fine,"
"So this is it Alex. It's goodbye."
I was expecting her to say something but she didn't. She remained icy calm with her eyes penetrating me. I marched out of the room, along the hallway and toward the lift while breathing deeply to cover up my sadness. Anguish and grief were swelling up inside me as I looked at the walls of the hallway for the last time. I hadn't cried for a long, long while and that was making it difficult to fight back the tears. Big boys don't cry, I kept saying, over and over to myself.
I stepped out of the front door and pressed the button for the lift. As it opened I heard footsteps behind me. Once inside the lift I turned around to see Alex walking towards me with a worried yet stern look in her eyes.
"No," I called out. "Stop right there". I could hear myself choking.
She stopped and stared at me. She looked deeply anxious.
"Christian," she shouted, shaking her head.
"Alex", I croaked, as the tears began to surge through me.
The lift doors closed.
Fancy some London Escorts now?