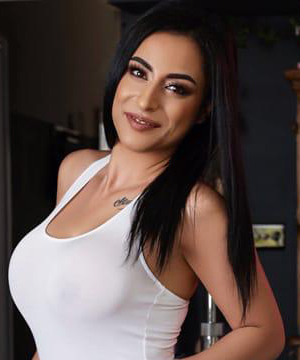 Lady Alexis sat alone in her chamber gazing speculatively at the splendor of the autumnal afternoon. It had expanded delightfully across the luscious green lawn. The weather conditions were ideal for her plans for the day. For Lady Alexis harbored a dark secret, one that could never be known to those outside of the Manor.
She took another fruitless examination of the recent events that had concluded with her feeling so abandoned. It had been marvelous when they had met. There were wild parties with bohemian friends, the witnessing of sunsets and sunrises together, colourful odysseys exploring each other's minds and bountiful sessions of gratifying sex. But those days were at such a distance now. They had become locked away in a hedonistic time-capsule that had slipped away forever.
She cursed the fact that writing had become such an obsession for him. It's all he wanted to spend his time doing. He would not notice her for hours at a time, scribbling away, way into the evening's gloom. It's not as though he wrote anything important or good.
This made Alexis feel wretched and empty on the inside even though she knew she was still beautiful on the outside. She had maintained grace and elegance throughout these shifting times. Her hair was still shiny black, her eyes emerald green, her breasts as pert as any woman's in the village and as for her legs, well; she knew they still turned the heads of all the local gentry.
To distract him from his scribes she had once bought a pair of knee length black boots and had paraded herself in front of him in them and only flimsy and transparent under garments. She had also acquired a riding crop and smacked it several times against her palms and bare thighs hoping the cracks would rekindle sparks of eroticism in his decaying imagination. She had also arranged to have photographs taken by a local man for which she wriggled and writhed face down on a rug, wearing only the black boots. However, the results lay desolate and dust collecting in the drawing room; much like her guile. Mind you, the photographer had proved very irresistible: but that was another story.
It hadn't been fair on her. And this is why she did what she did. She quickly brushed her hair in front of a mirror and searched for a jacket.
The Game Keeper was a curious fellow. She was terrified of him at first as he seemed to appear in her life with such swift menace. He was moderately tall, lean and often silent. He had a reddening face and distant eyes and wore green velveteen and gaiters. He would look at Alexis with a fearless and impersonal glaze, almost as if she was his equal rather than a servant.
It had been her choice to meet him in the woods; a deliberate act of mischief. She had come to realise she could not live with intellect alone. The man she lived with was clever, scholarly and thoughtful and proved that a body without mind is brutish. However, mind without body simply loses the purpose of double being. Lady Alexis had to fill the void that had left her bleeding.
She left the Manor and stepped guiltlessly on to the pathway.
She wandered along the walkways until she arrived at the forested area. She climbed the fence into the narrow path between the dense, bristling young firs. Alexis didn't care much for this new part of the wood; it seemed gruesome and choking. She hurried on with her head down, thinking of her friend's new baby. It was a dear little thing.
She started out of her muse, and gave a little cry of fear.
A man was there. It was the keeper. He stood in the path like Balaam's ass, barring her way.
"How's this?" he said in surprise.
"How did you come?" she panted.
"How did you? Have you been to my hut?"
"No! No! I haven't had time.'"
He looked at her curiously, searchingly, and she hung her head a little guiltily.
"Will you be going to my hut now?" he asked, rather sternly.
"No! I mustn't. No one knows where I am. I'm late. I've got to run."
"Giving me the slip, like?" he said, with a faint ironic smile.
"No! No. Not that. Only…"
"Why, what else?" he said. And he stepped up to her and put his arms around her. She felt the warmth of his body.
"Oh, not now, not now," she cried, trying to push him away.
"Why not? It's only six o'clock. You've got half an hour."
He held her firmly and she felt his urgency. Her old instinct was to fight for her freedom. But something else in her was strange, inert and heavy. His body was urgent against her, and she hadn't the heart any more to fight.
He looked around.
"Come, come here! Through here," he said, looking penetratingly into the dense fir-trees that were young and not more than half-grown.
He looked back at her. She saw his eyes, tense and brilliant, fierce and unloving. But her will had left her. A strange weight was on her limbs. She was giving way. She was giving up.
He led her through the wall of prickly trees, to a place where there was a little space and a pile of dead boughs. He threw one or two dry ones down, put his coat and waistcoat over them. Alexis lay down like an animal while he waited in his shirt and breeches, watching her with haunted eyes.
She pulled off her jacket and stared up at him, shielding her eyes from the glimpses of sunshine that were peeping through the fir trees.
Then, to his shock, she got to her knees and undid his hunting belt. Within moments she tugged at his britches and wrestled them to the ground; his pants soon followed. She then took a moment to marvel at the size of his erection before placing her mouth around it and pushing it in as far as it would go.
She sucked his cock with urgency and devotion, occasionally removing it so she could lick the underside of his testicles. She kissed his thighs and gazed longingly into his face while he stroked her silken hair and fought against the surge of exhalation that was filling his groin.
Then she stopped suddenly and did something that was most unexpected. She ripped open her bodice and removed it. Then her summer dress and her corset fell to the ground with unnerving expertise. The keeper stood aghast as she continued her disrobing until she was only in the skimpiest pair of knickers and black stockings. Her rosy nipples grew alert to their new found surroundings. She lay back on the boughs and beckoned him forward.
Within moments his head was buried between her bare thighs; his teeth tugging at her knicker crotch like a dog with a toy. He then pushed her legs upward and indulged his tongue with her syrupy secretions. She lay back flinching in the sunlight and breathing in the fresh aroma of the evergreens.
He rose up and wiped her nectar from his bristles. She stared at him demandingly and then swung a leg over his head. She knelt with her naked posterior in the air and her elbows digging into the earth, inviting him. No words were needed.
He fucked her with all his might. Pushing and pumping and forcing his way deep into her vagina. He grabbed the front of her thighs to steady his action. His brow perspired as he gritted his teeth.
After 10 minutes of the deepest intercourse they had ever enjoyed they both paused for breath. She rolled back around and they came together in an embrace. Her naked breasts brushed across his chest muscles as they panted and kissed. "Lie down, you bastard," she whispered to him. He obeyed.
She straddled his waist and lowered herself on to his mast. He let out a soft cry that drifted through the forest. Slowly and with precision she began to grind her pelvic muscles. When they had both gathered momentum she rode him like a wild beast.
Alexis looked into his contorting face from this position. This was a man whom she once distrusted; a man who looked sullen and was condescending of her class in society. Elation streamed through her veins from the realisation that her sexuality had been reinvigorated from its wilting state. She was back in control of her life.
She rolled onto her back and raised her legs. He forced his way on top and inserted his penis into her again. Once more they clicked into a rhythmic motion. Alexis' nipples began to tingle and then a tickle from her clitoris rolled up through her. Her chest tightened and her arms became numb. The waves grew stronger and tiny sparks dispersed heat everywhere. She became flushed and breathless as her vagina pulsated with pleasure. Harder he fucked her. Harder and harder! She erupted into spasms; cries of inexplicable joy escaped from her mouth as she rumbled and vibrated at her very core and then burst into an uncontrollable surge of rapture. She opened her eyes and looked into her lover's face and could see his pained expression. She had felt an explosion inside her at the time of her climax. She knew they had cum together.
She felt soothed and comforted as she watched him stand up and re-dress. A shared orgasm; this had never happened to her before. Her skin was still sensitive and besieged with tingles and she pulled her jacket over her shoulders to protect her from the early evening chill. He turned and left without a word. The sound of cracking twigs and foliage under his feet and the rustling of leaves could still be heard even after he had left her vision. She brushed away the pine needles that had become pressed into her knees and elbows as a cuckoo sounded from a nest nearby. She smiled at the sky; this bird had found her wings and was ready to fly again.
She felt as though the whole village was aware of her misdemeanor as she approached the Manor. The evening sky had begun to settle and burdened the weight of guilt she moved furtively to the front door. She was late for dinner and was desperately searching her mind for a plausible excuse. She pushed open the door and entered the candlelit hallway.
Alexis entered the dining room. The room was dark and cold. He was sitting alone in a corner, gazing at the floor. Everywhere was gloomy and bleak. She knew he was aware of her presence, even though he didn't look up. She knew she would have to perforate the tension.
"I'm sorry I am late. I visited a friend on the other side of town; the one that has a new baby. He is a bonnie little thing. A bit bow-legged, just like his father," she explained. "We were talking and I lost all track of time."
There was no evaporation of the silence.
"What is for dinner? I am so hungry I'm sure I could devour a whole piglet," she continued.
He raised a hand. "Alexis. Does your heart belong to another man?" he asked.
His words hammered down like an anvil. She stared into the bleakness that was all around.
Then she began to laugh uncontrollably.
"You silly arse," she cried, through her tears. "Where's this bit coming from?"
He looked up and laughed too.
She flicked on a light switch and looked at him.
"You are somewhat overdoing the melodrama, my darling," she said.
"I know. I couldn't help it," he chuckled. "But when have you ever eaten a piglet?" They laughed even louder. "You'll have to make do with a pizza. It's all we've got in."
Alexis paused and looked him in the face. She then placed her arms around his neck. "You were unbelievable out there," she said appreciatively.
"And you were one filthy minx. I don't recall in the book Constance Chatterley stripping down to a pair of stockings."
"Well she does in my version," smiled Alexis.
"Well, you completely took my breath away and my balls are still throbbing"
"Which book are we doing next week?"
"50 Shades of Grey of course. It's my birthday and you promised. Remember?"
Wanna create your own story? Just go and book London Escort.